This Is What The Future Of Work Looks Like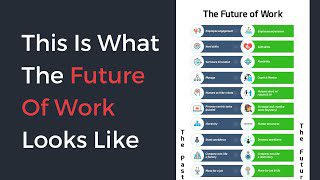 The world was changing quickly BEFORE COVID-19. Now as a result of the pandemic, organizations are changing faster in the last few months than they have in the past few decades. We're having to rethink the technologies we use to work, how we design workspaces, where employees work, how we lead, and even what "work" means in general.
In this video, I talk about the major changes we'll continue to experience over the coming months and years.
#futureofwork #leadership #paceofchange #coronavirus #technology #automation #productivity #employeeexperience #workspace #futurize #flexiblework #workfromhome #covid19workplace
———————————————-
Website:
http://www.thefutureorganization.com/
Twitter:
Tweets by jacobm
Facebook:
https://www.facebook.com/FuturistJacob/
Newsletter
Amazon Book Page:
————————————————–
Jacob Morgan is a keynote speaker, best-selling author, and futurist. He explores how the world of work is changing, what the future of work is going to look like, and we need to do to prepare. To work with Jacob or have him speak at your event visit TheFutureOrganization.com