OSHA Begins Investigating Death of Golden Valley Menards Forklift Worker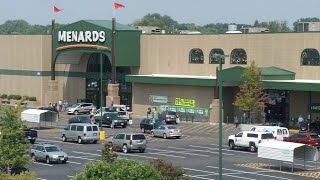 The Golden Valley Menards home improvement store reopened at noon Friday. The store closed Thursday after a 19-year-old forklift worker died on the job when lumber toppled over on top of him. Family members identified the victim as James Stanback.
http://www.ccxmedia.org
Tweets by CCXSports
Tweets by ccxnews
https://www.facebook.com/ccxmedia.org/
CCX Media is on Comcast Xfinity in the Northwest Suburbs of Minneapolis and includes the cities Brooklyn Center, Brooklyn Park, Crystal, Golden Valley, Maple Grove, New Hope, Osseo, Plymouth and Robbinsdale.